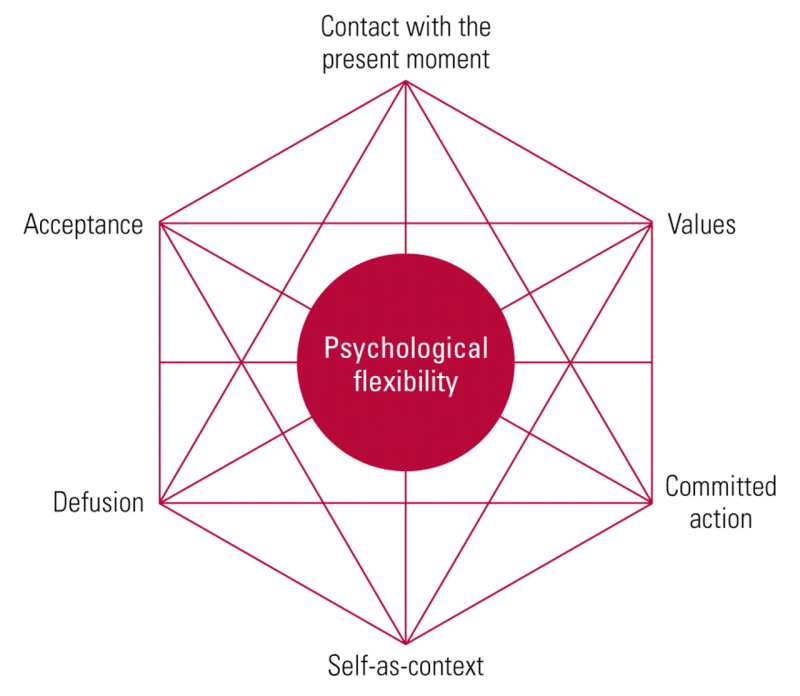 NCPD: ACT and RFT Training
with Ryan Kennedy, PsyD, LAC, LMFT, LPC, ACS
$30000
DESCRIPTION: Acceptance and Commitment Therapy (ACT; pronounced like the word "act") is a mindfulness-based, third-wave cognitive/behavioral therapy developed to guide clients in discovering what truly matters in their lives so they can move more effectively towards those things and away from what doesn't matter. Based in the philosophy of Functional Contextualism and organized around principles of Relational Frame Theory (RFT), the primary aim of ACT is to increase psychological flexibility, which has been shown to be associated with having a fuller, richer, more meaningful life. ACT cultivates psychological flexibility through experiential practices that strengthen six key, interlacing processes, often referred to as the ACT Hexaflex. These are: 1) Cognitive Defusion; 2) Acceptance; 3) Present Moment Contact; 4) Cultivating Self-as-Context; 4) Values Strengthening; and 6) Taking Committed Action. The good news is that the ACT skills associated with strengthening psychological flexibility through the six processes have been shown to be applicable to many other theoretical orientations and approaches to counseling. This experiential training introduces practitioners to the foundational philosophy of ACT along with the theoretical framework of RFT that supports it. It then provides participants with the opportunity to learn and practice various tools for facilitating clients through the ACT Hexaflex so that they are more open to experience, aware of their choices, and engaged in purposeful action. NOTE: This training can be taken independently and also as part of the Noeticus Evidence-Based Approaches - Practice Endorsement™ (NEBA-PE).
DATE: February 25 and 26, 2021 (Thursday & Friday).
TIME: 9:00 am to 6:00 pm.
CE CONTACT HOURS: 15.0 Contact Hours.
CE APPROVALS: DORA, NAADAC, NBCC; Applicable to the Noeticus Evidence-Based Approaches - Practice Endorsement™ (NEBA-PE).
RECOMMENDED TEXT: Participants may find it helpful to read this book by internationally renowned ACT therapist and trainer Russ Harris, PhD, available HERE.
PREREQUISITE(S): None.
PAYMENT PLAN: A payment plan can be established through the online registration process.
DISCOUNTS: Groups of 3+ = 10%; Military/Veterans = 15%; Graduate Students = 20%; Noeticus Staff/Former Staff = 25% (Provided at Check-Out).
Payment plan available: $75 deposit plus 2 payments of $112.50, paid every two weeks.
Feb

25

-

26th

,

2021

Thu - Fri

from

9:00 am - 6:00 pm

Will run
Noeticus Center for Professional Development™ (NCPD)
303-399-9988
Zoom Live-Streaming Platform
Denver, CO 80207 Get directions
Room: Training Room