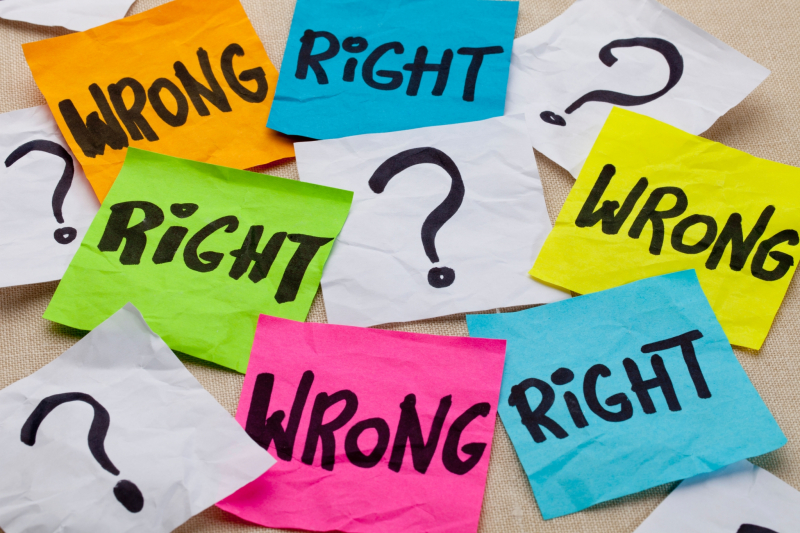 NACCTP: Ethical Practice in Addiction Treatment
with Ryan Kennedy, PsyD, LP, LAC, MAC, RN, ACS
$19900
DESCRIPTION: This training focuses on professional and ethical issues specific to the practice of addiction counseling and the treatment of co-occurring disorders. This training builds and strengthens the student's knowledge of NAADAC's Code of Ethics along with federal and state rules and regulations that are essential for safe practice. In this class, students are exposed to the Colorado Mental Health Practice Act including the prohibited activities, 42 CFR Part 2, and HIPAA that regulate the practice of psychotherapy including addiction counseling. Students learn about the important roles and activities of the Colorado BHA (Behavioral Health Administration) and DORA (Department of Regulatory Agencies). Students additionally learn the process of certification, licensure, and credentialing to practice in Colorado legally. There is an emphasis on developing critical thinking and ethical decision-making skills. Students also learn about the differences between privacy and confidentiality, and exceptions to confidentiality. Additionally, this and all addiction counselor classes seek to enhance the ability of the counselor to offer treatment services in a manner that respects gender, race and ethnicity, sexual orientation, cultural, familial, systemic, and socioeconomic diversity. NOTE: This class can be taken independently, as a required course for CAT/CAS/LAC credentialing, and also as part of the Noeticus Addiction and Recovery Therapy - Certification Program™ (NART-CP); Save an additional 20% by purchasing the complete NART-CP Course Package. Learn more or register HERE.
DATE: March 7 and 8, 2024 (Thursday & Friday).
TIME: 9:00 am to 5:30 pm.
CE CONTACT HOURS: 14.0 Contact Hours.
CE APPROVALS: DORA, NAADAC, NBCC; Applicable to CAT/CAS/LAC Credentialing; Applicable to the Noeticus Addiction and Recovery Therapy - Certification Program™ (NART-CP).
RECOMMENDED TEXT: Participants may find it helpful to read the Handbook for Addiction Counselors (CAC/LAC), available HERE.
CLASS CATEGORY: CAT Class.
BHA REQUIRED INSTRUCTOR: No (May Apply for Educational Equivalency).
PREREQUISITE(S): CAT/CAS = None; LAC = N/A (Not Required).
PAYMENT PLAN: A payment plan can be established through the online registration process.
DISCOUNTS: Groups of 3+ = Save an Additional 10%; Military/Veterans = Save an Additional 15%; Graduate Students = Save an Additional 20%; BBIPOC/LGBTQIA+/Social Justice Rate = Save an Additional 25%; Noeticus Staff/Former Staff = Save an Additional 30% (Only One Category Available; Discount Provided Automatically at Check-Out).
Payment plan available: $75 deposit plus 2 payments of $41.33, paid every four weeks. Final payment of $41.34.
Mar

7

-

8th

,

2024

Thu - Fri

from

9:00 am - 5:30 pm
Noeticus Addiction Counselor Clinical Training Program™ (NACCTP)
303-399-9988
Zoom Live-Streaming Platform
Denver, CO 80207 Get directions
Room: Zoom Live-Streaming Platform